Platelet-Rich Plasma or commonly abbreviated as PRP is a procedure thought to promote healing when injected. Plasma is a component of our blood that contains special factors or proteins, that help your blood to clot. Platelet-rich plasma (PRP) is a concentrate of platelet-rich plasma protein derived from whole blood, centrifuged to removed red blood cells. It has a greater concentration of growth factors than whole blood, and has been used to encourage a brisk healing response across several specialties, in particular dentistry, orthopedics and DERMATOLOGY. Researchers have produced PRP by isolating plasma from blood and concentrating it.
PRP contains proteins that support cell growth. As a concentrated source of blood plasma and autologous conditioned plasma, PRP contains numerous different growth factors and other cytokines that can stimulate healing of soft tissue and joints. Main indication in sports medicine and orthopedics are acute muscle strains, tendinopathy and muscle-fascial injuries and osteoarthritis. Main indications in dermatology for PRP are androgenic alopecia, wound healing, and skin rejuvenation. For preparation of PRP, various protocols are used, with an underlying principle of concentrating platelets to 3–5 times physiological levels, then injecting this concentrate in the tissue where healing or growth is desired. We at Dermesthetic at Sialkot & Lahore, Pakistan have experienced dermatologists and cosmetologists having expertise and knowledge of PRP treatments and procedures.
Consultation

PRP treatment in Pakistan is comparatively new in Pakistan but the treatment is in vogue especially in the wound healing regime in medical science for the past 10-20 years. The idea is that injecting PRP into damaged tissues will stimulate your body to grow new, healthy cells and promote healing. Because the tissue growth factors are more concentrated in the prepared growth injections, researchers think the body's tissues may heal faster. The treatment hasn't been definitively proven. It also hasn't been approved as a treatment by the U.S. Food and Drug Administration (FDA). Platelets are an important component of your blood. Their job is the promotion of clotting and healing. In Platelet Rich Plasma (PRP) treatment, the patient's own blood plasma is extracted, prepared, and then replaced into the patient's skin. In orthopaedics, where it is injected into the body, the Platelet Rich Plasma helps patients to heal from surgery or trauma. A dermatologist/cosmetologist at Dermesthetic at Sialkot, Lahore & Pakistan can help determine the most appropriate type of treatment for you.
At Dermesthetic, the dermatologist/cosmetologist usually used special kits for PRP which are United States, Germany etc. made for quality assurance treatment. If these special quality kits are used, the PRP treatment generally costs between PKR 15,000 to 20,000 rupees. Most clinics in Pakistan generally do not use the PRP kits being expensive and choose to employ the routine blood sample vials used for the sample collection at medical facility. PRP without kit costs significantly less to produce and thus can be done at a lesser price between PKR 10,000 to 15,000.
Need / Purpose of PRP
Researchers are trying out PRP injections across a number of applications. Examples of these include:

Hair loss: Dermatologists / Cosmetologists have injected PRP into the scalp to stimulate hair growth and inhibit hair loss. According to research, PRP injections are effective in treating androgenic alopecia, which is also known as male pattern baldness.
Vampire Facelift: Dermatologists / Cosmetologists have labeled the aesthetic facial treatment the Vampire Facelift and it's recently become a global hit. In this treatment, the platelet-rich plasma is injected into the patient's face to address wrinkles or folds, and improve the overall skin condition. The Platelet Rich Plasma (PRP) encourages the skin to produce collagen and augmented growth factors. These, in turn, lead to a more supported skin structure. This makes skin appear fuller, tighter and more youthful. From our own respective experience, the results can vary from the elusive extra youth boost to the extremely more younger looking skin.
Tendon injuries: Tendons are tough, thick bands of tissue that connect muscle to bone. They are usually slow to heal after injury. Doctors have used PRP injections to treat chronic tendon problems, such as tennis elbow, Achilles tendonitis at the ankle, and jumper's knee, or pain in the patellar tendon in the knee.
Acute injuries: Doctors have used PRP injections to treat acute sports injuries, such as pulled hamstring muscles or knee sprains.
Postsurgical repair: Sometimes doctors use PRP injections after surgery to repair a torn tendon (such as a rotator cuff tendon in the shoulder) or ligaments (such as the anterior cruciate ligament, or ACL).
Osteoarthritis: Doctors have injected PRP into the knees of people with osteoarthritis. A study found that PRP injections were more effective than hyaluronic acid injections (a traditional therapy) for treating osteoarthritis.
To schedule a personalized PRP treatment consultation with our doctors to discuss what choices are available to make your hair loss therapy in the safest possible way then you have to visit or call at Dermesthetic at Sialkot and Lahore, Pakistan where the dermatologists have such expertise and knowledge.
PRP Treatment for Hair Loss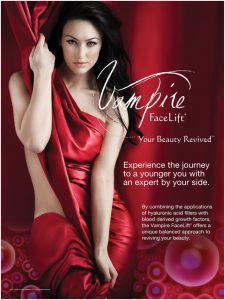 PRP is therapy in which platelet rich plasma is injected at the roots of hair follicles. As it is made from patients own blood so this is completely safe and there are no chances of any infections or allergy. It is purely a natural form of treatment for hair loss that is non-surgical. The result effectiveness varies from patient to patient. It decreases the hair fall, improves the quality of hair and causes thickening of fine miniaturized hair. PRP injections works best with the people who are suffering from thinning of hairs. One may need to take multiple sessions of PRP depending upon the hair growth.
PRP is considered as a great breakthrough in hair growth therapy in Pakistan. There are large number of successful cases out there, film stars, actors, spokespersons, businessmen and so many people went through PRP treatment at Dermesthetic with complete sense of satisfaction as they all are getting very effective results. Only a well-qualified skin specialist (Dermatologist) can assess the type of hair loss you may be suffering from and then can guide you about the best possible treatment option and PRP is one of them. We at Dermesthetic at Sialkot & Lahore, Pakistan have experienced dermatologists and cosmetologists having expertise and knowledge of PRP treatments and procedures.
Technique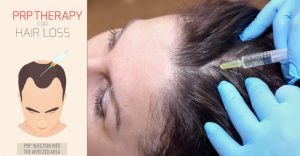 The Platelet Rich Plasma (PRP) is not a surgical procedure. It is an injection treatment done in the Dermatologist clinic, just like Botox and fillers.
Step 1 – The patient's area of application is cleaned and the local anesthesia is applied.
Next, the physician or nurse draws approximately two teaspoons of your blood.
The drawn blood is spun in a centrifuge. This process separates the platelets from the blood. The platelets are then isolated and prepared for re-injection. The platelet-rich-plasma is activated in a special process developed by Advanced Dermatology to release at least 8 essential growth factors and signalling proteins in the platelet-rich plasma (PRP) just before injection to enhance its healing properties.
Before injection, a numbing cream is applied to the skin. Once injected the growth factors in the Platelet Rich Plasma causes the release of stem cells that already exist in the skin. They trick the skin into thinking it needs to heal itself – new tissue is produced with new collagen, and new blood vessels.
We at Dermesthetic at Sialkot & Lahore, Pakistan have highly qualified Dermatologists/Cosmetologists who are expert in PRP treatments and procedures.
Impact and Effectiveness of PRP
PRP therapy is a state of the art, non-surgical, reliable and safe alternative medical procedure for the treatment of hair loss for men and women. The efficacy of results varies from patient to patient. Unequivocally, it takes minimum 3–4 sittings to see effective results and like most of the cases it shows positive results. It is completely safe option for non-surgical hair regrowth. It can give you results that you can't possibly achieve from medication and other treatment and also the procedure is very fast and simple.
Platelet-rich plasma (PRP) is not offered by a majority of aesthetic medicine experts even though the aesthetic benefits it generates are dramatic. When done properly, PRP creates remarkable results both as an isolated procedure or when incorporated into a treatment plan with hyaluronic acid fillers, neuromodulators and technology. PRP produces no aesthetic result if practitioners don't follow strict guidelines in performing the treatment.
Treatment

We at Dermesthetic at Sialkot & Lahore, Pakistan have experienced dermatologists and cosmetologists performing PRP procedures and properly advise the patient regarding the treatment after making diagnosis. Patients report skin that appears more youthful and rejuvenated which continues to improve over the first three months after treatment. The results can then last up to two years from the date of treatment. While PRP is relatively new to the cosmetic medicine world, its future is promising. Like with any medical treatment, it is important to ensure that your medical practitioner is well-qualified and experienced in the procedure.
For more information on Platelet Rich Plasma (PRP) treatment or any other cosmetic medicine needs, contact Dermesthetic, Skin, Hair & Laser Clinic in Sialkot & Lahore.
Advantages
Following are the advantages of the PRP Therapy against hair loss:
Simple & non-surgical procedure
Multiple Injections, procedure lasting approximately 60 minutes
Safe and reliable results
Very quick recovery period
Beautiful and above all extremely natural looking end results.
Side Effects
PRP is extremely safe if done properly as it uses the healing powers of a patient's own platelets. Nineteen growth factors are released from the platelets and the rejuvenation occurs over the three months after the PRP is done. Because PRP involves injecting a substance into the skin, there may be potential of side effects. PRP is autologous, which means it contains substances that come directly from your own body. This reduces the risks for an allergic reaction that can occur from injecting other medications, such as cortisone or hyaluronic acid. However, there may be side effects from the injection itself, including:
infection
nerve injuries
pain at the injection site
tissue damage
One should discuss these potential risks with Dermatologist/Cosmetologist, as well as the steps your doctor will take to minimize these risks. We at Dermesthetic, where the dermatologists have such expertise and knowledge.