PRIAPUS SHOT or P-SHOT is a procedure thought to promote growth factors when injected. Plasma is a component of our blood that contains special factors or proteins that help your blood to clot. P-Shot is a concentrate of platelet-rich plasma protein derived from whole blood, centrifuged to remove red blood cells. It has a greater concentration of growth factors than whole blood, and has been used to encourage a brisk healing response across several specialties, in particular dentistry, orthopedics and DERMATOLOGY. Researchers have produced P-Shot growth cells by isolating plasma from blood and concentrating it.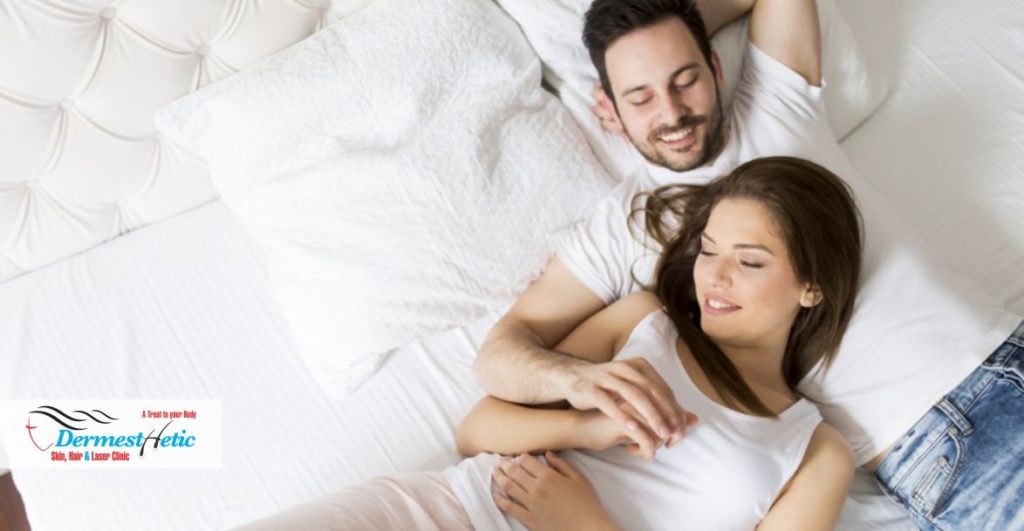 PRP contains proteins that support cell growth. As a concentrated source of blood plasma and autologous conditioned plasma, P-Shot contains numerous different growth factors and other cytokines that can stimulate healing of soft tissue and joints. Main indication in sports medicine and orthopedics are acute muscle strains, tendinopathy and muscle-fascial injuries and osteoarthritis. Main indications in dermatology for PRP are androgenic alopecia, wound healing, and skin rejuvenation. For preparation of P-Shot, various protocols are used, with an underlying principle of concentrating platelets to 3–5 times physiological levels, then injecting this concentrate in the tissue where healing or growth is desired. We at DERMESTHETIC at Sialkot & Lahore, Pakistan have experienced dermatologists and cosmetologists having expertise and knowledge of P-Shot treatments and procedures.
Consultation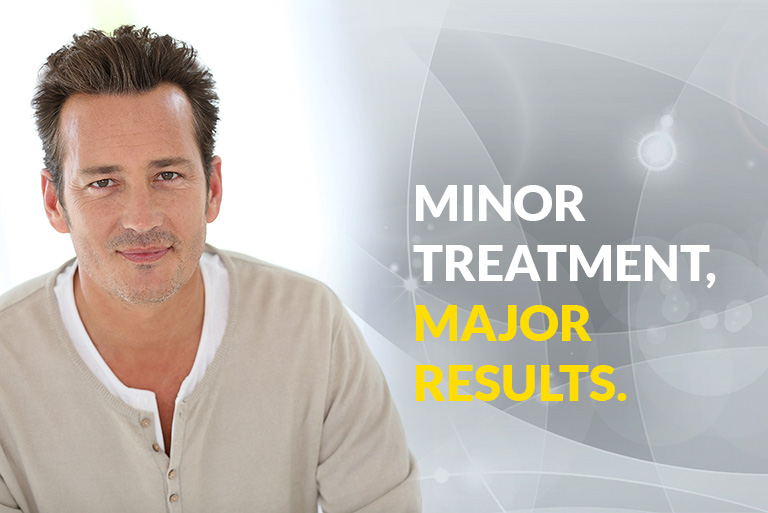 P-Shot treatment is comparatively new in Pakistan but the treatment is in vogue especially in the wound healing regime in medical science for the past 10-20 years. The idea is that P-Shot into tissues will stimulate your body to grow new, healthy cells and promote healing. Because the tissue growth factors are more concentrated in the prepared growth injections, researchers think the body's tissues may grow/heal faster. The treatment hasn't been definitively proven. It also hasn't been approved as a treatment by the U.S. Food and Drug Administration (FDA). In P-Shot treatment, the patient's own blood plasma is extracted, prepared, processed and then re-placed into the patient's skin. A dermatologist/cosmetologist at DERMESTHETIC at Sialkot, Lahore & Pakistan can help determine the most appropriate type of treatment for you. At DERMESTHETIC, the dermatologist/cosmetologist usually used special kits for P-Shot which are United States, Germany etc. made for quality assurance treatment.
Technique
P-Shot injections have recently been marketed as a form of autologous cell therapy under the banner of regenerative medicine for ensuring happy married life. Regeneration of new tissue is accomplished by the natural production of stem cells. It's have been noticed that men with more instruction are more averse to experience feebleness, most likely in light of the fact that they have more beneficial ways of life, by and large. Failure to satisfy your partner frequently has a negative effect on happy coexistence and can bring about extra anxiety, gloom and low self-esteem.The injectable form causes enough good experience in bedroom in more than 80% of men having 0% side effects regardless of their age or the causes. Contact Dermesthetic with complete confidentiality, privacy and trust.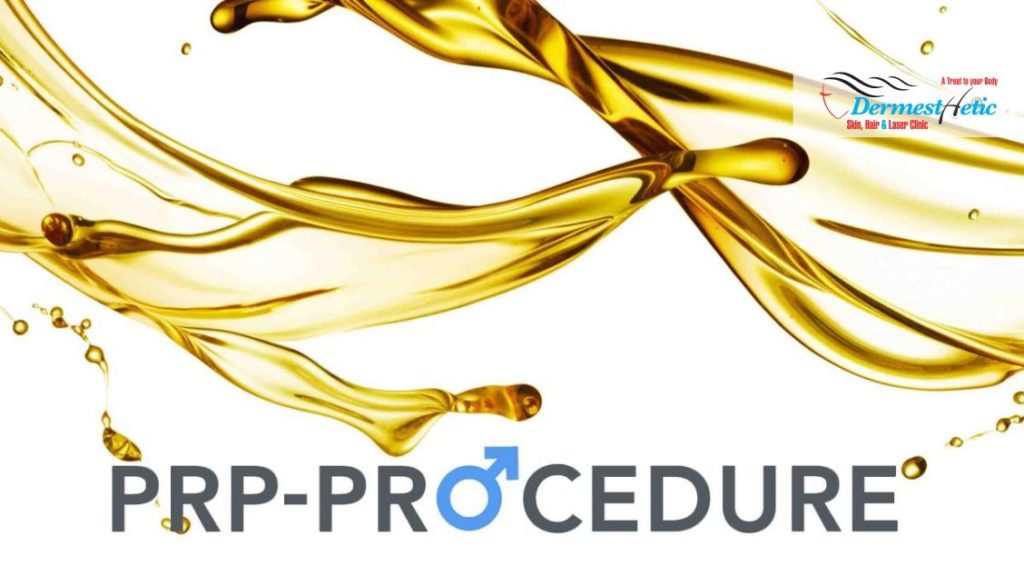 P-Shot delivers several different growth factors which stimulate the cells, collagen and blood vessels to rejuvenate tissue. P-Shot injections could be an excellent choice for men with health conditions that are risk factors for pharmaceuticals. It literally rejuvenates your penis, treating erectile dysfunction, improving size, increasing sensation, and boosting sex drive. The PRP treatment uses no chemicals or drugs and requires no surgery.
Currently there are five oral drugs available to treat ED viz Cialis, Levitra, Stendra, Staxyn and Viagra which may have adverse effects primarily on liver and kidneys. A number of pharmaceutical companies are researching new treatments for ED and many new options may be just around the corner but these traditional oral medicines may damage vital organs of the body. The growth factors & proteins released by the high concentration of P-Shot activate stem cells and stimulate cellular repair and regeneration wherever they are applied in the body. In addition, collagen production and the formation of new blood vessels occurs and further aids in tissue repair.
Impact & Effectiveness of P-Shot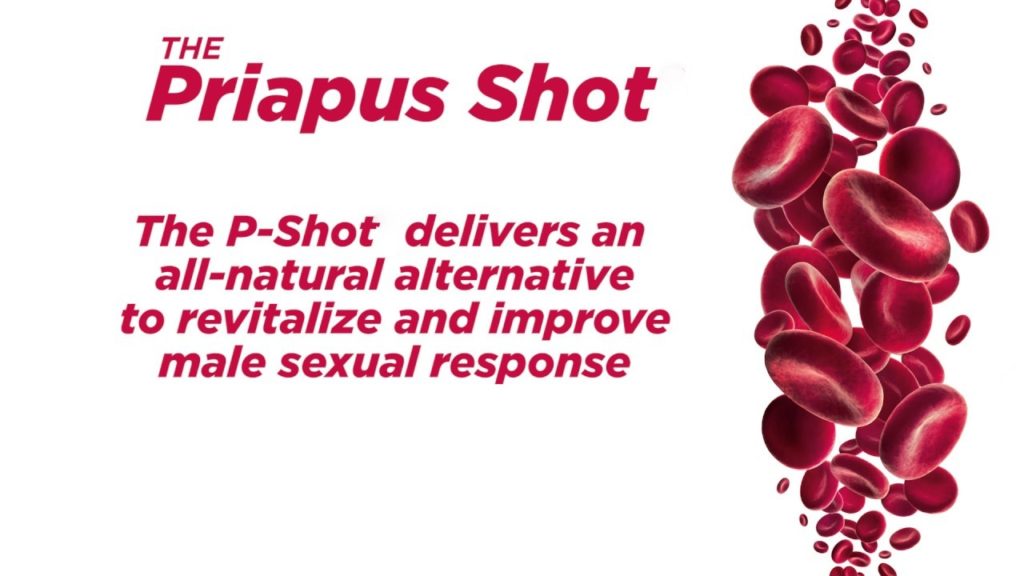 P-Shot is a state of the art, non-surgical, reliable and safe alternative medical procedure for the treatment of ED for men. The efficacy of results varies from patient to patient. Unequivocally, it takes minimum 3–4 sessions to see effective results and like most of the cases it shows positive results. P-Shot is not offered by a majority of aesthetic medicine experts even though the aesthetic benefits it generates are dramatic. P-Shot produces no aesthetic result if practitioners don't follow strict guidelines in performing the treatment.
We at DERMESTHETIC at Sialkot & Lahore, Pakistan have experienced dermatologists and cosmetologists performing these procedures and properly advise the patient regarding the treatment. Most men will tell you that their private part is the most important organ in his body. Of course, while this is not exactly true for everyday physiologic survival, proper and reliable function of the private part plays a large role in intimate relationships. Difficulty achieving or maintaining an erection and/or concerns about penile size, shape and curvature, with or without pain, can affect one's self-esteem and create significant stress between partners. For more information on P-Shot treatment or any other cosmetic medicine needs, contact DERMESTHETIC, Skin, Hair & Laser Clinic.
Advantages
Following are the advantages of the PRP Therapy against ED:

Stronger, firmer erections
Easier to achieve and maintain erections (i.e., improved sexual stamina).
Increased penile length and girth.
Improvement in or resolution of penile curvature from Peyronie's Disease.
Resolution of penile pain with erection.
Increased sensitivity in the male private organ.
Better overall blood flow to the male private organ.
Side Effects
Since P-Shot is extracted from your own blood, there are few and only minor potential side effects. These include minor bleeding or bruising, swelling, and very rarely infection. P-Shot is extremely safe if done properly as it uses the healing powers of a patient's own platelets. Nineteen growth factors are released from the platelets and the rejuvenation occurs over the three months after the sessions of P-Shot are done. Because P-Shot involves injecting a substance into the skin, there may be potential of side effects. P-Shot is autologous, which means it contains substances that come directly from your own body. One should discuss these potential risks with Dermatologist/Cosmetologist, as well as the steps your doctor will take to minimize these risks. We at DERMESTHETIC, where the dermatologists have such expertise and knowledge.